Your adorable little baby has turned into a walking, talking burst of energy and it's your job to keep them entertained all day long.
For those days when they've completely worn you out and it is nowhere near bedtime, here are some of my favourite ways to keep your child entertained and avoid hearing the words 'I'm bored' this summer. Not only will these keep the kids entertained, but they also help take some of the stress out of it, and keep everyone happy without needing to spend a fortune.
There are thousands of ways to keep them entertained, but these are definitely my favourite. If you have some of your own please feel free to share them.
1 - Build a pillow fort
For so many kids, this classic never gets old! Take sofa cushions, pillows, blankets, sleeping bags and more to make the perfect cosy den and then fill it with their favourite books, toys and your little one might even stay in there long enough for you to be productive yourself if you're lucky.
2 - Go on a toy hunt
Why wait for the Easter bunny to hunt for their favourite toys and treats? Hide all their favourite toys around the house and give your child a little bucket and let the hunting begin!
3 - Get up & dance
Kids love to dance and they also enjoy you throwing some moves too (until a certain age, of course), so turn on some favourite tunes and get boogying when your cooking or cleaning with your little ones. When you're tired, music stimulates your brain and helps you feel way more energised so this one is a win-win. If you are too tired, however, you can always invite their friends over for a dance party while you take a break.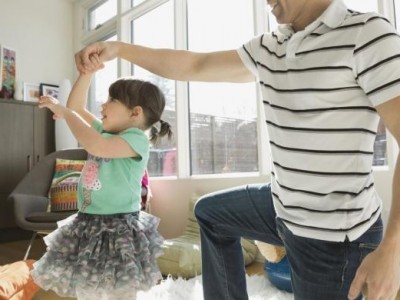 4 - Play hide & seek
This is another game that will forever live on. Obviously, you have to cut your kids some slack on this one depending on age and overhype finding them hiding in an obvious spot, but this makes it all the more fun and hilarious.
5 - Strike a shoe catwalk pose
Have you ever caught your toddlers parading around in your shoes? Their obsession with shoes can rival those of women! Clomping around in your shoes is so much fun for them and doesn't require any expensive dressing up outfits...so far.
6 - Explore the outdoors
If you live close to nature or even a large park, you can take a stroll and enjoy exploring and right now, The Woodland Trust are giving away free Nature Detectives Activity Packs & a Magnifying Glass.
The pack includes lots of thrilling adventures for your kids to fulfil including searching for secret ladybirds, going on a grass safari and investigating brilliant bark. Sounds like a fantastic way to get your kids outside this summer.
7 - Make believe gardening
Get your young ones digging around in the dirt, they'll love thinking they are helping you in the back garden. If you have a concrete back garden don't worry, you can just play pretend and buy plastic plants and act like you're watering them. Your kids will think you're either adorable or slightly crazy.
8 - Eat outside
Serving lunch can be a logistical nightmare when your child is refusing to eat and being extremely fussy. Make it fun by heading out to the back garden or even your living room. The novelty of rolling out a blanket and pretending to feed their toys will turn a lunch time battle into a fun habit.
9 - Feed the ducks
I have never seen a child's face light up as much as when they're interacting with animals and feeding the ducks is a perfect way to make their day. Take bread already in your home that is ready to expire and that way you're not wasting any money.
10 - Visit a pet shop 'zoo'
Continuing the theme of animals, have you ever been to a zoo with a toddler? Is it exhausting? Cut down the stress and cost by taking your little one to a local pet shop. You can get up close to the rabbits, guinea pigs, fish, snakes, turtles and more for free!
11 - Clean the kitchen
Many kids love to copy your actions in the home. So why not include them on boring household tasks like cleaning the kitchen? They get adorably proud of their accomplishments, especially when they think they've helped adults out. You can give your child a little brush or even a dish cloth and let them 'clean' while you tackle those dirty dishes in peace.
If you have some top tips to keeping your little toddlers entertained for free, let me know!
Sophie xx