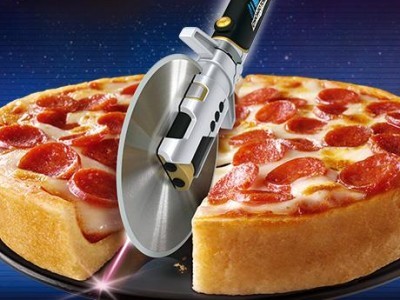 Make pizza cutting that little bit more exciting with a free Chicago Town Slice Sabre.
Go get your Chicago Town freebies! Collect 5 codes inside special edition Deep Dish packs and claim the Slice Sabre, or collect 9 codes and claim the Super Slice Sabre.
If you get the Super Slice Sabre, you can look forward to:
Precision cutting beam - you can project a line across your deep dish and enusre the perfect slice
Awesome sound effects - slice through your dish with style
Detachable wheel - remove pizza wheel for easy cleaning
Deep cutting wheel - this wheel will slice straight through your deep dish
Don't miss your Chicago Town freebies - eating pizza will never be the same again!