It's almost here, and for once, I'm not talking about Christmas. Black Friday is just a few days away, and just like every year, there will be plenty of savings to be had.
The flash of red discount signs is all the encouragement we need to get us digging down deep in our pockets and spending big, making it the most profitable day for many retailers. Get Black Friday right, and it's a win,win for both retailer and consumer. Get it wrong, and you could end up with empty pockets and not a lot to show for it.
Don't be a fool this Black Friday - make it as profitable a day for you as the shop you're in by avoiding these common mistakes.
Plan your Black Friday purchases well in advance
Aimlessly wandering from shop-to-shop on Black Friday is not the way to go.
Make a list of things you're going to buy, prioritising things you need - big ticket items should be at the top of your list.
If you've had your eye on something for a while, but you've hesitated due to the high price tag, pop it on your list and see if it gets discounted. Your list doesn't have to be so rigid as specific objects alone - if you've got a special occasion coming up, write 'party-outfit' down and see what you find.
A list will give you the freedom to enjoy the day and browsing, but also stay on track and help you avoid buying things you don't need.
Don't rush in and take the first deal you see
The majority of retailers will be taking part in Black Friday. This means there will be loads of stores to choose from when it comes to a certain product you're looking for.
If you've found what you want in the first shop you step into, great, but don't head straight for the tills. Waiting a while until you've browsed deals in similar shops could really pay off, as offers differ from store to store.
Take your time this Friday, and make sure you get the best deal, not the quickest.
Sign-up for your favourite shops' newsletters, even if it's only temporarily
Ok ok, I get it, none of us want 10000 emails sitting in our inbox every day, but towards Black Friday, they are like having eyes on the inside.
The retailers want you to spend, so they'll be the first to send you their offers and discounts as the big day draws near - if you're signed up to their newsletters, that is.
There are only so many of each product available online, and when they're gone, they're gone. By getting up to the minute news from your favourite shops, you'll be able to get in first and bag the buys you've had your eyes on.
Make sure you read the small print to avoid nasty surprises
Seen a £500 camera reduce to £250? If a deal looks too good to be true, chances are, it is. While the price may be right, the terms of sale might not be.
Highly discounted items , especially of the technological variety, are often different from their originals. The 'Black Friday' versions are sometimes stripped down, not including certain components or have a shorter warranty in order to make them cheaper.
Remember, the retailers are after profit, and they're not about to sell their items short. Be sure to read the small print before purchasing so you know exactly what you're getting, and what you're not.
Black Friday is not the day for lie ins
We've all seen it in the papers - consumers go mad on Black Friday, and it's not uncommon to see a squabble over a TV or other high-priced items.
Make sure you're not fighting over your goodies by getting to the shops as soon as they open. You'll be able to take your pick of the best, and come back home bruise-free after your day out shopping.
Make full use of the internet
The internet is forever making our lives easier, and Black Friday is no exception. If you really can't face dragging yourself out of bed, whip out your laptop instead.
Chances are you'll be able to find everything you're after online - in fact, you might even have a greater selection. Delivery in store is often free, so you'll be able to bag your purchases early, and go to collect them when you've finished with your beauty sleep.
Falling for 'fake' Black Friday
How can all these retailers afford to chop so much off of their prices? Answer is, they can't.
Be aware of sneaky tactics on Black Friday, as many shops will use offers they're already running and disguise them as special deals and offers. Some stores are even known to actually up their prices on the day.
You can avoid falling for their traps by checking the price of the items on your list this week, before you start shopping. Note them down, and make sure you don't pay over the odds for your purchases.
Buying stuff you don't need - or want
There's nothing worse than going on spending-spree only to regret it the next day - trust me, I've been there.
The discounts, offers and deals are incredibly tempting, and it's so easy to get carried away in the commotion and end up with loads of stuff we don't need or want.
Give yourself a good talking to before you head out for the shops and make a promise to stay on track, and away from the gimmicks or impulse-buys. Black Friday is about making savings, not going overboard on spending.
Being won over solely by the price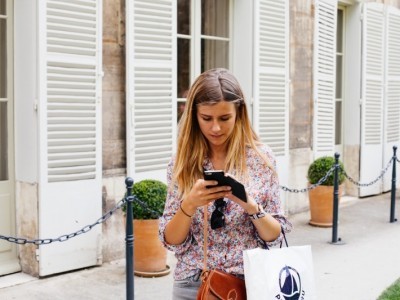 Trying to pick between two TVs? Don't go on price alone. While one may be temptingly cheaper than the other, it's true when they say you get what you pay for.
Consider quality, the warranty and included extras - there's no point going cheap if you need to then buy a tv box, for example.
Black Friday is a time to buy things that are normally out of budget, so use your money wisely and invest on high-quality items that are up-to-date and will last the test of time.
Not comparing prices every step of the way
Save, save, save. With so many deals and only one day to browse, you might not have time to go from shop to shop, hunting for the best deals.
Make things easier for yourself by downloading an app on your phone, so you can check you're getting the most from your money, every step of the way.
The app and site, Voucher Codes, provides all the latest discounts from over 50,000 retailers and restaurants, so a few taps, and you'll be safe in the knowledge it was money well spent.
Black Friday is a great opportunity to buy some usually high-priced items for around the home, a new dress you've had your eye on, or even some early, cut-priced Christmas presents. Just be sure to keep a clear head and you're sure to be a winner, not a loser this Black Friday.
Happy Shopping!
Sophie xx