It's always the same: I step into the store, and my self-restraint steps out. My money worries from five minutes ago seem like a distant memory, instead replaced with an insatiable lust to buy all the gorgeous dresses, tops, shoes - and anything else with a price tag - in sight.
It can be hard to curb our spending when we're surrounded by gorgeous garments, but if we ever want to get our hands on that 'dream house', we simply must get a handle on things!
If like me, you find yourself spending too much on clothes, these 'strategical shopping' tips could come in handy - together, we can do this!
1. Wait for the Sales
These days, it's rare not to see the glorious red of sales signs sprawled across shop windows along the High Street. While this is by no means a welcome invitation to go shopping mad, it does mean that there's no better time to grab the dress you've been living, breathing and dreaming about for the last month.
While the big, seasonal sales of the year are the easiest to predict and plan for, they're also messy, chaotic, and often, disappointing. The random sales are preferable, as not only are they the best surprise you've had all week, they offer current season's clothes in a much calmer environment. So, if you've got your eye on something special, ask yourself if it can wait a few weeks - a sale could be just around the corner.
2. Stack up on store cards
Shops now offer so many different cards, you're probably due a purse upgrade to store them all in. However, space aside, they're definitely worth having as they can give you access to secret sales and money saving deals all year round.
While it's advisable not to use them as a method of payment, the 'points cards' in particular mean for everything you buy, you get rewarded. Although you'd have to spend a lot to be able to bag a whole new wardrobe on points alone, they'll definitely help towards it.
3. Go charity shop hunting
Charity shops are snubbed by many, but for the savvy shoppers among us, they're goldmines. No, the shop windows might not be as alluring as those next door in Zara, but the prices most certainly are.
With charity shops, it's best to go in with an open mind and eagerness to be surprised rather than a 'shopping list' as such. Amongst the rails you can find anything from designer silk shirts to real sheepskin coats - scouting through the stuff on offer can pay off no end. When you do finally step out the door, heavy bag full of goodies in hand, you'll be able to swagger straight past Zara with a smug look on your face thinking about all the money you've saved.
4. Curate a capsule wardrobe
A capsule wardrobe doesn't have to mean restriction. In fact, get it right, and it'll be the most rewarding, effortless dressing you've ever done.
We really don't need as many clothes as our minds talk us into buying, and with less to choose from, deciding 'what to wear' will be quicker and easier than ever. Quality, versatile basics, a few statement pieces and some fun accessories will mean you can keep your wardrobe small, and spend your money on other things.
5. Have a clear out
Are you really ever going to wear that lacy LBD on a trip to the park with three kids in tow? If you've got tonnes of clothes lying around which no longer fit your lifestyle - or you, for that matter - consider turning them into cash? Not only will this create space, but the money made will help fund your clothing obsession. Win win!
Good places to try include Ebay and app, Depop, both of which offer a platform to sell your good with reasonable, straightforward fees. If you've got some designer goodies to shift, Vestiare Collective will showcase your luxe pieces to all the right people.
6. Repair & upcycle
Before you reach for your credit card, consider picking up needle and thread, instead. Holes and missing buttons are - let's face it - easy to fix, even for the least crafty among us. If you've really got no idea where to start, So Sew Easy's Youtube vids will show you how in under 10 minutes.
Whilst we're on the topic of YouTube, hit up Coolirpa for some sensational ways to turn your old into new. With inventive upcycling ideas, that faded maxi dress you were thinking of throwing last week may just become your new fave Tee.
7. Check instruction labels carefully
We've all been there: pulling your fave, 100% wool winter jumper out of the wash to find it's small enough to fit a toddler. Avoid such mishaps by taking the time to check washing instructions before you send your clothes spinning, same goes for darks and whites - yes, it really is that easy!
While none of us want to spend more time than we have to on our washing, better to spend the time than spend your hard-earn cash replacing clothes lost fixing accidents that could have been avoided.
8. Scour Ebay & Depop
There are thousands of other shopaholics out there, just like you. Meet them all on Ebay and Depop, where they open up their closest for you to rifle through bag yourself some bargains.
Be prepared to shop second-hand, and your money will stretch much further. From designer goods at half the price to this weekend's party dress for under a fiver, what one shopaholic has grown tired of could be the dream getup for another.
9. Quality over quantity
You've heard it before, and now you're going to hear it again: quality over quantity. See your wardrobe as an investment - something to last a long time, not just this season.
If you have the choice between 3 new tops or one, superior classic, go for the classic, every time. While each individual purchase may cost you more, you'll find have to replace your clothing due to bobbling, holes or fading much less frequently, which will save you bags of money in the long run.
10. Be a trendsetter, not a follower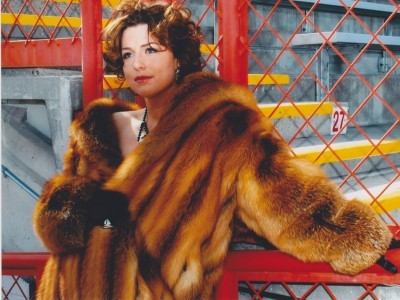 Chanel, Lanvin, Dior - the fashionistas that go down in history don't follow trends, they set them. Now, I'm not saying you have to set your sights as high as that, but for the shopping-savvy among us, there's method to be taken from their madness.
Trends change frequently, requiring vast amounts of spending to keep up with. Not being afraid to be different, and developing your 'own way of doing things' will set you free from this. Put a stop to impulse buying of clothes that will only be 'in' for a month or so, and instead collect garments that appeal to your tastes - you'll keep them in your closet for much longer, reducing the need to buy more.
11. Flea markets & car boot sales
Flea markets and car boot sales are like the cheaper version of charity shops - if there ever was such a thing.
Similarly to charity shops, don't expect to be blown away by the presentation of the clothes on offer. Instead, be prepared to search through piles, scour along rails and wake up early if you want to find the treasures amongst the trash.
Whilst it may not sound like the most enticing of experiences, certain compromises must be made if you want to save. It'll all be worth it when you walk away with a new outfit for the cost of a few drinks, I promise!
12. Swap with 'same-size' buddies
Weddings are classic examples of occasions that don't really warrant the purchase of an entirely new outfit. While there's no harm in having something new to wear, there's also no need to go out and buy it yourself.
So, how do you get round this? Pal-power. If you've got a friend with impeccable taste who also happens to be your size, consider raiding her wardrobe for a pretty reception dress before splashing the cash. In fact, why not consider swapping wardrobes on the regular? You'll both have access to twice as many clothes without spending a penny - plus, it's good for friendship building.
13. Re-style to create new looks
Finally, I'm giving you an excuse to go and buy more! - accessories, that is. Having a healthy stock of belts, scarves and jewellery will mean that £30 dress can be reinvented in 10 different ways.
One day with tan sandals and glass beads, the next sneakers and a scattering of silver jewels - learn to mix it up and reinvent and you won't feel the need to have a never-ending collection of clothes.
I hope you enjoy my top tips. Remember: spend less, style more!
Sophie xx